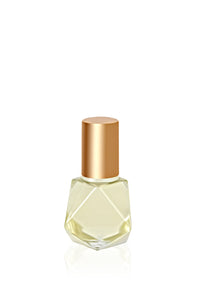 Al Ghazal
Regular price
Dhs. 130.00
Dhs. 0.00
Unit price
per
Tax included.
Al Ghazal, a captivating fragrance, exudes a delicate blend of dehn oud and musk notes that dance gracefully on your senses. Perfect for daily wear in any season, its enchanting aroma envelopes you in a veil of freshness that lingers throughout the day. This exquisite scent is a testament to the timeless allure of oriental perfumery, a subtle yet powerful way to enhance your presence and leave an indelible impression wherever you go. Embrace Al Ghazal, and let its harmonious notes become an integral part of your daily journey, elevating your senses and surrounding you with an aura of sophistication and charm.
Tips of Use:

Use as a perfume or layer with your other perfumes.
Tips for Storage:
Store at room temperature away from sunlight exposure.
---
Share this Product
---